Windows Internet Connection Settings
Follow these instructions only if your computer is currently configured to connect via dialup AUTOMATICALLY when you try to access the Internet.
Open Internet Explorer and go to "Tools", then "Internet Options".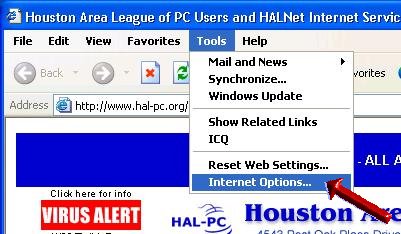 Click on the "Connections" tab then select "Never dial a connection". Click OK.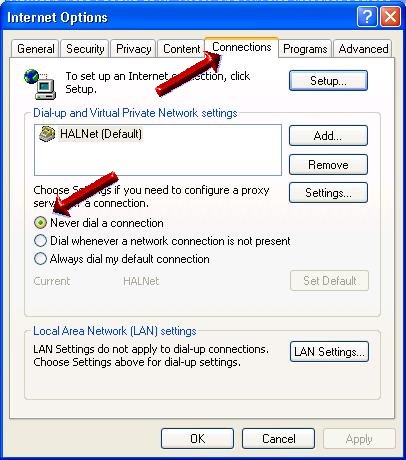 If you use Outlook Express as your mail client then open it and go to "Tools", then "Accounts".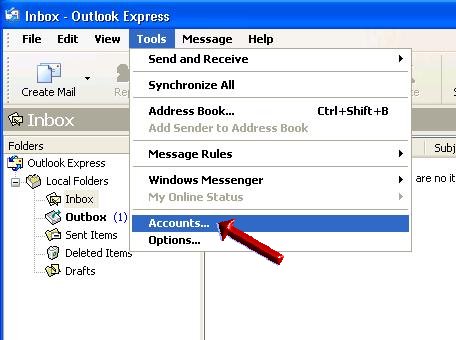 Under the "Mail" tab, select the mail account you would like to configure and then click "Properties".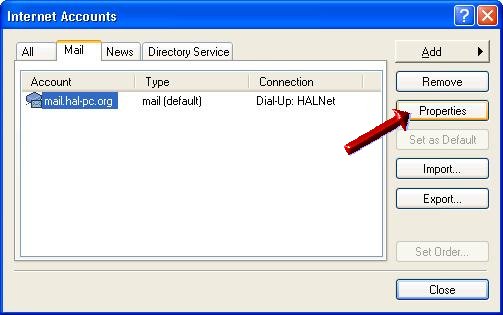 Click on the "Connection" tab and UNCHECK "Always connect to this account using:".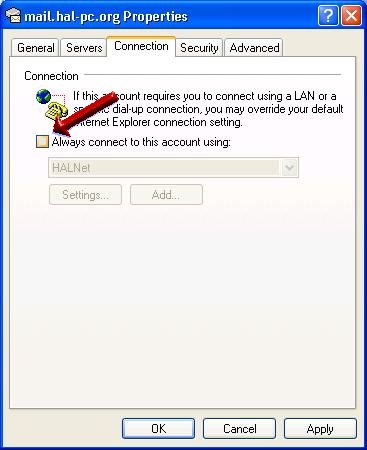 Close Outlook and Internet Explorer.
Click on Start then "Run".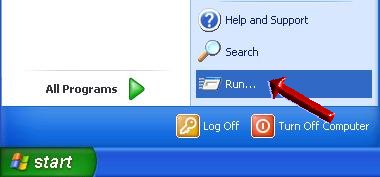 Type in "command" and click OK.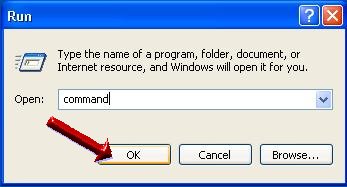 Type "ipconfig" and press enter.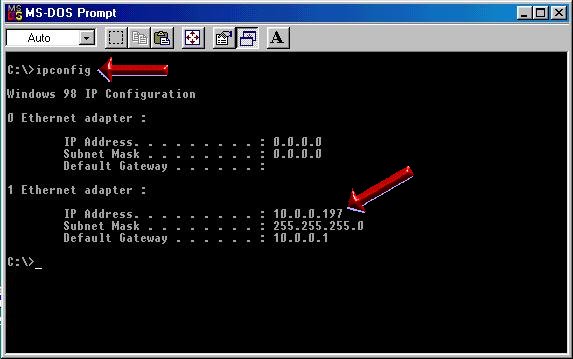 Once the ethernet cable is plugged in and the service is activated ("DSL" light on the modem is on) then there should be an IP address showing 206.180.15x.xxx if your computer is plugged directly into the DSL modem (192.168.x.x, 10.x.x.x, or 172.16-32.x.x if going through a router). If there is not, then please see the troubleshooting page.