Monthly Questions & Answers For Windows XP
I have a home network with 8 PCs (don't ask). I am trying to connect each PC (different users) to a shared folder. I receive a message that tells me that the maximum number of available connections to that computer has been reached. How can I allow more connections to the shared folder on my computer?
The limit is 5 for a share on Windows XP Home, and 10 for a share on Windows XP Professional. Only a Windows Server edition allows more than 10 connections to a share. This is a good question. Eight PCs at home?
Wow, what do you do for fun?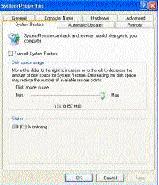 I heard that I can use Windows XP to have different logons, one for me, one for my wife, one for my daughter, etc. How can I do this?
Super question! Windows XP allows multiple profiles. Each profile allows its own logon name, password, different wallpaper, programs and permissions. This can be a handy feature if you have children that should not see or change your data. It also allows them to change the visual appearance of their desktop without changing yours. When you log on, the text can be big and when they log on the text can be small with pink lettering if that is what they choose.
Assuming that you are logged in to your primary account and the account is an administrator of the PC, to set up different profiles go to:
"Start" -> "Control Panel" -> "Users Accounts"
Click on "Create a new account"
Type in the name that you choose for the new account and click on "next"
Pick the appropriate account type ("Computer Administrator" or "Limited") and click on the "Create Account" button.
I would suggest making the account "Limited". A "Limited" account will allow the user to change their display, run programs and install a select group of programs that should not be harmful to Windows XP. A "Limited" user will not have full access to view or delete other users profile data and will be limited to what system files they can change or delete.
A "Computer Administrator" can change and delete everything. Use the Windows XP "Help and Support" to learn more about users accounts. Thanks!
How do I keep my children from using my computer after I go to bed?
Have them go to bed before you. Tell them that they cannot use the computer if you are not in the same room. You can tell that my daughter is only three!
Set time restrictions for their log on. Create a limited account for them as described above. Do not give them the password to any Administrator account. Then from the desktop:
Click "Start" -> "Run" ->
In the RUN line type "command" and press the "enter" key to bring up a command DOS window.
The following is a sample of what you could type:
net user children /times:M-F,5pm-10pm; Sa,6am-10pm; Su,6am-10pm
Where children is the local account name that you created for your children.
To Remove Restrictions:
Click "Start" -> "Run" ->
In the RUN line type "command" and press the "enter" key to bring up a command DOS window
The following is a sample of what you would type:
net user children /times:all Where children is the local account name.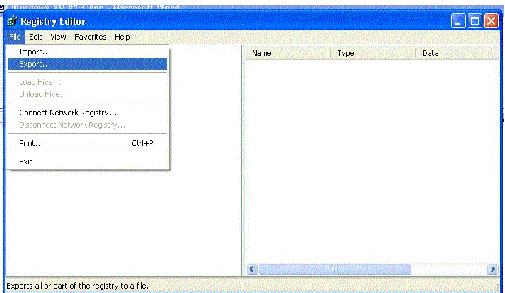 How do I tell XP to set num lock ON when it starts?
First, make sure that num lock is set to "on" in your bios. Check your PC's vendor book to find out more about the PC's bios.
Second, try turning it on from your keyboard and see if it stays on after rebooting.
Third, go into the PC's registry and change a key setting. Please be aware that one wrong adjustment to the registry can permanently disable your operating system, so please don't try this adjustment if you are not experienced or if you do not have an experienced person helping you.
Open the registry from the desktop by:
Click "Start" -> "Run" ->
In the RUN line type "regedit" and press the "enter" key to bring up the Registry.
Backup the current Registry in case of trouble by clicking on the Registry Menu:
"File" -> "Export" _ and choosing an appropriate location to save your backup. There are, of course, many other ways of backing up your Registry which have been discussed in previous "Are You XPerienced" articles.
Third, work your way through the expandable tree and set the following key to the indicated value.
[HKEY_USERS.DEFAULT\Control Panel\Keyboard]
Double click on the key "InitialKeyboardIndicators"
Change the value to "2" (It is probably set to 0 by default)
Again, please do not adjust the Registry unless you are an experienced user!!!!!
What is Windows Longhorn?
Longhorn is the next major desktop Windows release, which will follow Windows XP. It will probably be released in 2005. Just when you thought that you knew Windows XP! Longhorn will include a number of new features including a revised task-based user interface, a larger Start panel, and a SQL Server 2003-based file system. The new desktop user interface is code-named "Avalon".
Installation will take less than 30 minutes.
The Longhorn Start Menu and task bar will be improved with a new Sidebar component. The Sidebar is an XML-based panel that includes links to local and remote resources.
Longhorn will take full advantage of 3D video hardware.
Longhorn will optionally include the Palladium security technology Microsoft developed with Intel and AMD.
Longhorn will include integrated recordable DVD capabilities with the proper hardware. Burning DVDs will no longer require the use of the hard drive for temporary storage.
Longhorn will also include a database-like file system called Windows Future Storage (WinFS) for improved file searching. Today, Windows XP keeps email messages, contacts, Word documents, and music files separate. That won't be the case in Longhorn.
Longhorn will be more stable and quicker.
That's enough about Longhorn, let's worry about Windows XP today!