The Readers Write
Beverly Rosenbaum
Margin Problem with Word Documents
I have a recurring problem with Microsoft Word cutting off several inches of text at the bottom of my documents when I print them. If I check the margin settings (and they are the default), I get this error when I click OK and close the dialog box:

If I choose to "fix" it, I get a margin setting of 2.67" at the bottom of the page that I can't change. I've spent a great deal of time researching it and never found a workable solution. It takes a lot of time to redo the documents to print them correctly. I've tried everything including deleting Word's normal.dot template file, but the problem keeps coming back. Please help.
Editor's Note: Many people have written over the years regarding this issue using versions of Word 2000, XP or 2003. I've even experienced it myself, and agree that it's very aggravating. Solutions found in the Microsoft Knowledge Base provided either an ineffective or temporary fix. After more research it appears now that the problem is more likely related to how Word communicates with HP laser printers. So if you have a model of HP LaserJet printer, or receive a document from another person that was formatted for printing on one, this may be the true source of the problem. However, even though it is mentioned briefly on HP's web site with respect to more expensive models, documentation about it is very poor and no new drivers have been released to correct the problem on the more common 1100, 1200, 2100 or 2200 series printers.
Previewing the document shows the problem.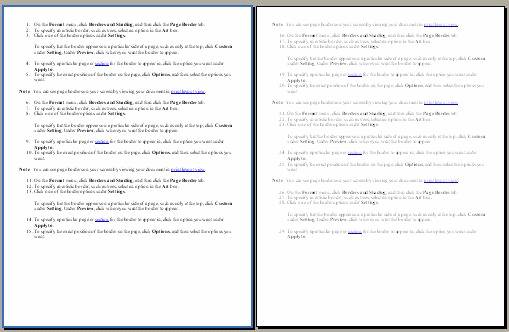 The larger margin setting occurs at the bottom for portrait orientation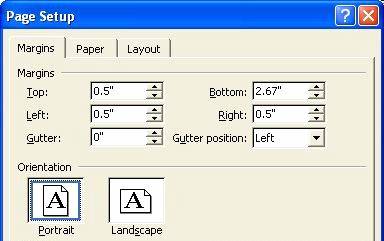 and on the left for landscape.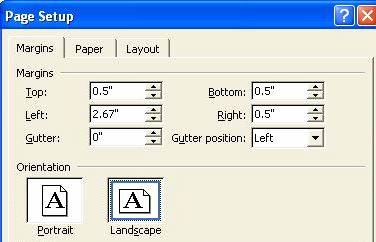 The following comment was posted on www.experts-exchange.com last year:

"We have 2 HP LaserJet 5000N printers hooked up via JetDirect to a switch. 25 computers in our office access these printers via the domain controller. One day out of the blue, this Word margin problem occurred -- for everyone in the company, at the same time.

"I spoke to HP about this and they said they were working with Microsoft to fix the drivers, that it was a known driver communication problem between the HP drivers and Microsoft Word (by the way, this has also happened with WordPerfect in our office). This probably means that Microsoft released a Windows patch that created the printing problem, because the only changes that were made to these systems were applying critical updates.

"Anyway, I found beta drivers from HP that correct the problem. Even though the 5000's don't have drivers specifically, I was able to use the PCL5e drivers for the LaserJet 8000 without a problem. (We don't use PCL6 drivers anymore here because of unrelated problems with PCL errors). Once the drivers were installed, the problem went away. Now I can set the bottom margin to as little as 0.17" without any problems."

The only other reference found in HP documentation was:
"If the paper size is set to Letter, try using the HP LaserJet 1200/1220 PCL5e or PostScript® driver."
My Own Work-Around
Before finding this solution, I personally used a fairly easy work-around to solve this issue by adding and then removing a page border to the whole document. Here's how to do it:
On the Microsoft Work Format menu, click "Borders and Shading,"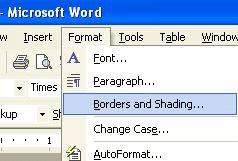 and then click the Page Border tab.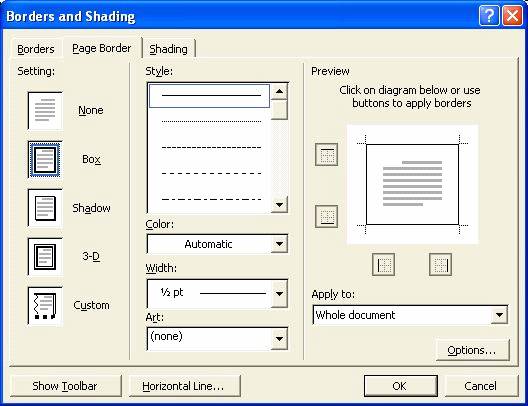 I chose the "box" setting with the default line and clicked "OK." Any border style will work.
You can see the document's new page borders on your screen by viewing your document in print layout view.
Then I simply chose to undo the border from Word's Edit menu.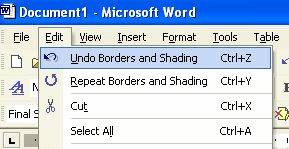 The oversized margin setting was gone when I checked the margins again under "Page Setup."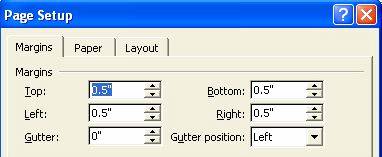 and the pages previewed correctly.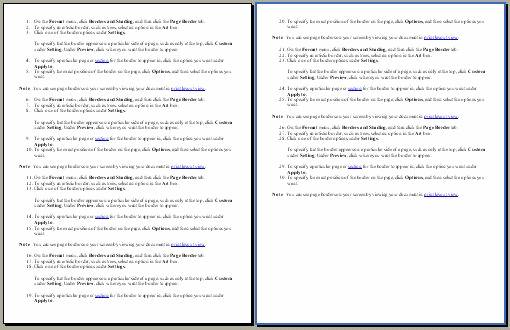 We look forward to hearing from you! E-mail your questions or comments for this column to EMailBag@hal-pc.org. Names and addresses are printed only with permission.