Window to the Web, by Beverly Rosenbaum
Holiday Gift Ideas
Looking on-line for computer-related gifts again this year? There are more than ever to choose from, whether you want something sensible or silly, educational or just plain fun.
You can load up to 56 full-color digital pictures through your PC's USB port to the 512K flash memory of this lightweight photo key chain with a brushed metal finish, and display them on the 1" full-color LCD screen. Square or diamond shapes are $49.99 each at www.target.com.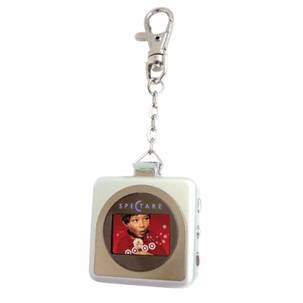 The Kodak EasyShare Picture Viewer is $99.99 with a $50 rebate at www.geeks.com/details.asp?invtid=PICVIEWER&cpc=SCH&srm=0. The rebate information is atwww.geeks.com/rebates/picviewer.pdf. This 2.4-ounce viewer can store over 150 pictures and is compatible with either Macintosh OS X 10.2.3, 10.3 or higher, or PC with Windows 98, 98SE, ME, 2000 (SP1), or XP. It requires a CD-ROM drive, USB port, 128 MB of RAM and 200 MB of available hard disk space. It has 32 MB of internal memory and supports SD/MMC flash memory cards (not included). The rechargeable lithium-ion battery provides 3 hours of viewing time.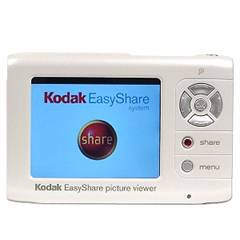 Transcend (www.transcendusa.com/Products) has a number of new data storage products. Their small PhotoBank has a 1.8" hard disk that connects to either PC or Mac with a high speed USB 2.0 interface, transferring data up to 480 Mbits/second. It's available in either 20 GB ($219) or 40 GB ($290), and supports many types of storage media, including CompactFlash, Microdrive, SmartMedia, Secure Digital, miniSD (with adapter), MultiMediaCard RS-MMC (with adapter), Memory Stick / Pro / Duo and PRO Duo (with adapter). It has A/V output, voice memo, remote control, and a 4-5 hour rechargeable lithium battery.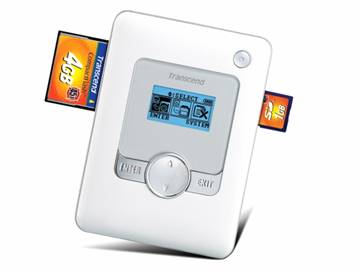 The new 20 GB Digital Album allows you to download, store, and view photos directly from your flash media cards without a computer, or connect through the USB port. It allows you to empty your photo cards to take more pictures, and view those photos on the built-in color LCD screen or plug into any TV for group viewing. It's perfect for parties and travel ($318).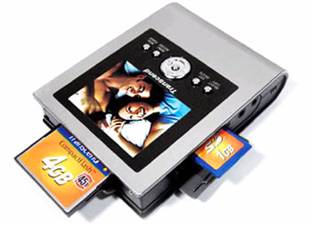 New flash drives include the Jetflash 110 (with retractable USB connector) in 5 models ranging from 128 MB ($20.70) to 2 GB ($171); the Jetflash 120, 6 models from 256 MB ($15 ) to 4 GB ($291); and the Jetflash 2A, offering 8 USB 2.0 driverless models from 64 MB ($16.30) to 8 GB ($612). A 40 GB StoreJet 1.8 inch Portable Hard Drive is also available for $211.



Wacom's new Graphire®4 pen tablets include a cordless battery-free pen and mouse, a tablet and five software applications that provide the tools needed to have fun editing photos and exploring digital creativity. Graphire4 pen tablets are available in a choice of three colors (Silver, White and Metallic Blue) and two sizes (4x5 and 6x8), priced at $99 and $199. (www.wacom.com)
The Graphire4 pen offers 512 levels of pressure sensitivity, two programmable side-buttons and a pressure-sensitive eraser. The Graphire4 mouse provides up to four times the resolution of an optical mouse and features a rubberized grip. The Graphire4 tablet to both PCs and Macs through the USB port.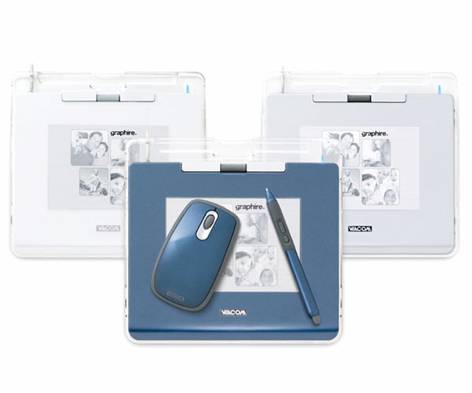 The silver plated scroll mouse atwww.thingsremembered.com/webapp/wcs/stores/servlet/product_10001_10001_535737_-1_1?fcref=fg535737is $34.95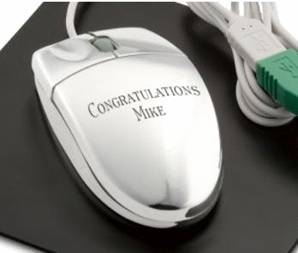 and there's another one atwww.bridestuff.com/shop/product.asp?pf%5Fid=80091&dept%5Fid=130for $27.95.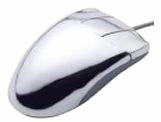 The hamburger mouse fromwww.fantasyphones.com/Catalog/Model_RON-55.htm?&ovchn=OTHER&ovcpn=FindGift&ovcrn=FidGift&ovtac=PPCis $29.97.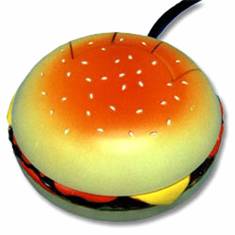 Humanscale's ergonomic USB whale mouse designed to relax your hand and minimize the stress of repetitive movement sells for $89.00 atwww.ultimatebackstore.com/product-exec/product_id/96/pn/Whale%20Mouse.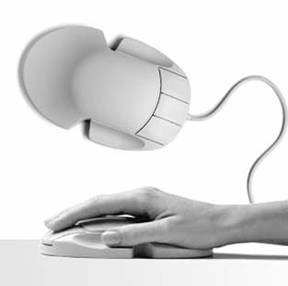 A gold or chrome-plated mouse for $19.98 from Lilian Vernon (www.lillianvernon.com/catalog/product_display.jsp?pdId=1913) is PC-compatible.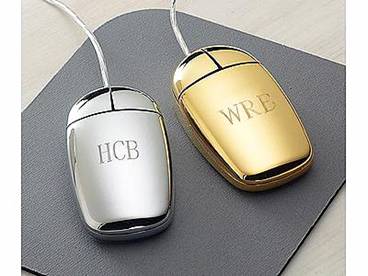 The USB Optical Liquid Mouse with scroll wheel comes with your choice of a floating fish or duck built right into the mouse for $19.99 fromwww.thinkgeek.com/gadgets/electronic/6dc8/.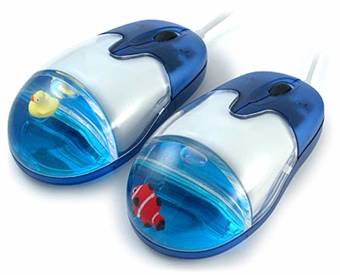 Several Kidsmouse models and a keyboard can be found atwww.sspdirect.com/grandkids.htm, from $24.95 to $29.95.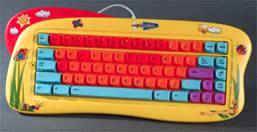 A leather mouse pad is available for $23 atwww.perannum.com/craika_149.asp, and a lavender scented computer keyboard pillow is $17.95 from Everything Smells ("you smell it, we sell it" atstore.yahoo.com/everythingsmells/lasckepi.html)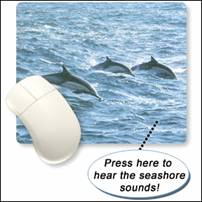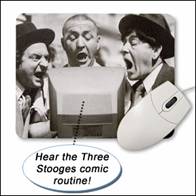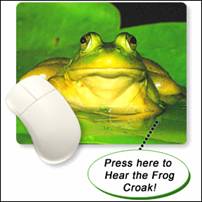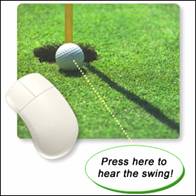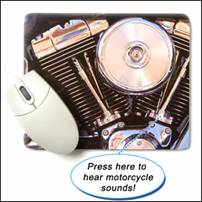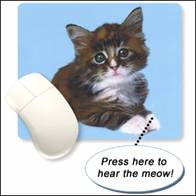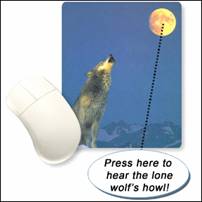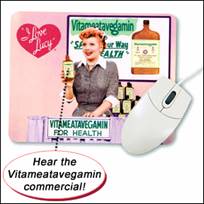 Audio Mouse Pads are $16.99 and contain an embedded sound chip that plays up to 30 seconds of a prerecorded sound when pressed. There are many to choose from, including motorcycle, lone wolf, 3 stooges, I Love Lucy, race car, seashore, golf, and more. They're approximately 7" x 8 ½"and made in the USA. There are also various dog breed computer sitters, $19.99 for 2, and cow or frog sitters, $14.99 for 2, all available from the Desktop Toys section atwww.computergear.com. An Einstein mug & mouse pad set is $24.99.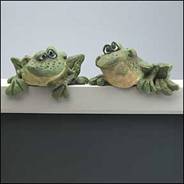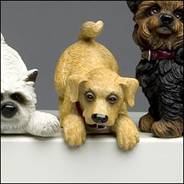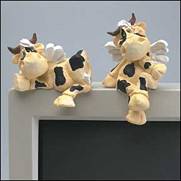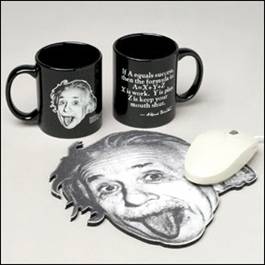 Another ComputerGear exclusive (#6466) is a $24.99 golf mouse pad with pin flag and a PC computer mouse in the shape of an oversized driver clubhead. The mouse pad measures about 7" x 9" and the mouse is 4" x 3 ¼" with a PS/2 connector. It's ideal for anyone who daydreams about golf.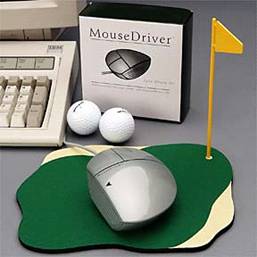 A $29.97 speaker phone mouse pad fromwww.clevergear.com/website/store/promotion.asp?source_code=ZC0051&item_no=53025provides hands-free use when talking, caller ID, 90-call memory, 100 phone number memory, calendar, daily alarm, calculator, hold music, headphone jack, and more. Requires caller ID service and 3 "AA" batteries, not included.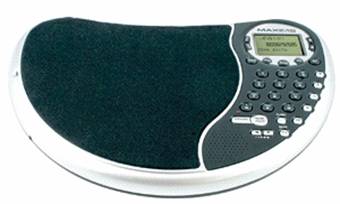 You can wipe away the dust from your LCD or CRT monitor with the belly of Meritline Wippets. The micro fiber cloth is specially designed for screens, but can also be used to clean your keyboard and mouse, and doubles as a wrist rest. They're machine washable in several designs for $4.99 fromwww.meritline.com/monitor-cleaner-hippo.html.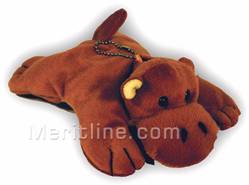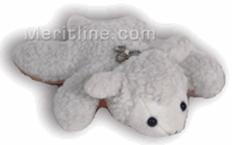 Linux fans will like the $29.99 soft speakers, #8216 exclusively fromwww.compugear.com. These 5" stuffed animals are powered by the computer's USB port or 2AA batteries, not included.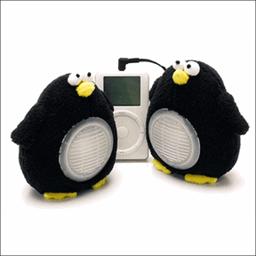 Food-Related Items
A Computer coffee mug atwww.personalizationmall.com/Product.aspx?storeid=8&categoryid=1009&productid=4099&itemid=16998is $14.50, and there's a Webmaster coffee mug for $14.50 and matching mouse pad for $12.95 at www.personalizationmall.com/Product.aspx?storeid=8&categoryid=1009&productid=4541.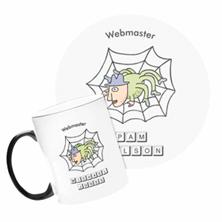 Here are some cute items from the ComputerGear Food Court (www.computergear.com/foodcourt.html). This 14-ounce frustration mug is 3.5 inches tall, hand-painted earthenware with exceptional detail. Item # 5000 is dishwasher and microwave safe for $19.99.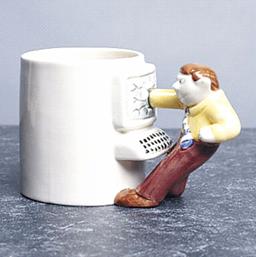 A computer mouse made of 3.5 ounces of solid milk chocolate is great for those occasions when you need a "byte" of chocolate. They're sold as a set of 3 (#9533) for $26.99, but must have Next Day shipping to locations with temperatures above 65 degrees to avoid melting. Call 800-373-6353 with any questions.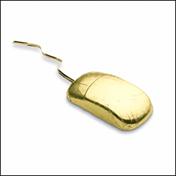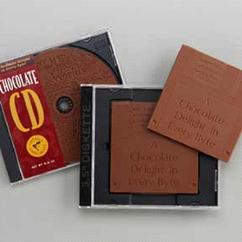 Premium 2-ounce chocolates hand-molded in the shape of computer CD-ROMs are uniquely gift packaged in real computer jewel cases and sold as a set of 3 for $19.99 (#9012). This set also requires Next Day shipping to locations with temperatures above 65 degrees.
These byte-sized lemon butter cookies were made in the US from natural flavors and real butter in the shapes of computers, computer mice, CDs. They're sold as set of 6 boxes (#9029) for $19.99.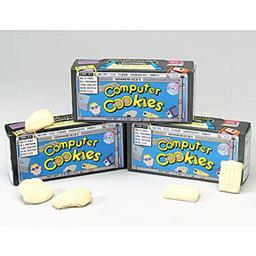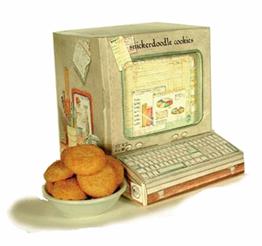 Computer Cookies are $19.50 atwww.cookiepots.com/computer.htmand $45 per tin of 24 cookies at Cybercalifragilistic www.cybercal.com/Computer_Cookies.html).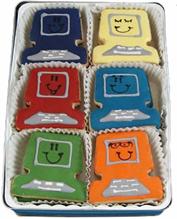 The same site also features circuit board and CD clocks from $17.95 to $32.00, computer pin or matching earrings $29.00, and a 14K gold computer pendant for $59.00.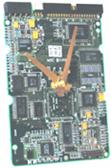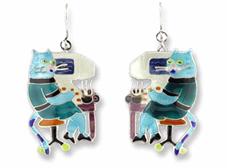 Other Circuit Board Clocks fromwww.greenfeet.comare $21.60.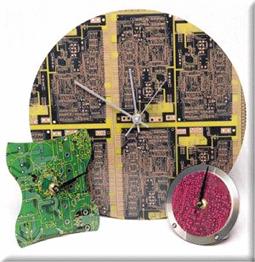 The items made from motherboards atwww.eco-artware.com/catalog/MB2-card-case.shtmlinclude a clock ($20), cuff links ($65), and at www.eco-artware.com/catalog/MB6-coasters.shtml, there are coaster sets for $25, as well as a money clip ($12) and luggage tags ($12 for a set of 3).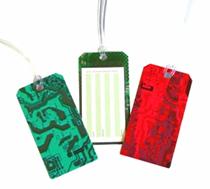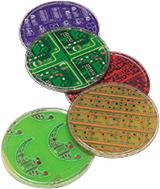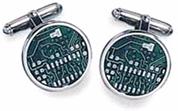 Just released to major retailers in October 2005 is the $99 FLY Pentop Computer developed by Leapfrog Enterprises, maker of educational toys for infants through high school. This is a talking computer inside a pen the size of an electric toothbrush. It's like a PDA without a screen, but includes all the other features: calendar, calculator, time, notepad, games. For ages 8 and up, it reads and analyzes commands written on special Fly paper using the integrated ink pen and camera. Additional games and adventures are loaded from Flyware cartridges. Even the web site dedicated to this product is an adventure – take a look at www.flypentop.com/. Paper and accessories will be sold for between $4.99 and $34.99.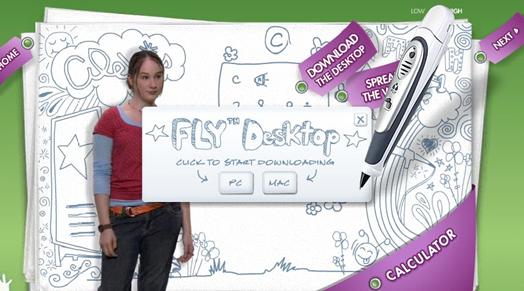 The special paper is necessary because Fly responds only to written commands. The learning curve is minimal, but you need good clear handwriting for best results. To hear a menu of options, you draw an "M" with a circle around it on the Fly paper and tap the drawing twice with the Fly pen for the computer to recite the menu options, including scheduler, calculator, current time, notepad, settings, or games. To select an option, you simply print a check mark to the right of the "M" that you drew previously and tap it. The computer announces your selection and options.

A circled "C" is the shortcut for the calculator, one of Fly's really cool features. Following Fly's instructions, you draw a calculator box with numbers including "plus" and "minus" symbols on a piece of Fly paper. Then, you tap the numbers you want to calculate with the pen, and the gadget makes additions, subtractions, divisions, and multiplications for you, speaking them back to you. You can play games and music, too. Other Leap products for all ages can be seen at www.leapfrog.com/do/browseproducts.
Similar functionality is also becoming available for adults in digital pens such as Logitech's io 2.
The Logitech io2 Digital Writing System is available for $199.99 fromwww.target.com, orwww.compusa.com(Product Number: 316457, Mfr. Part #: 965118-0403) and the Logitech io Personal Digital Pen (part number 965102-0100) is $76.95 atwww.compuvisor.com/loiopedipen9.html. It can manage handwritten information, improve organization, make communication more effective and convert handwritten notes to text. It stores up to 40 pages at a time, transferring them to your PC and recharging when you place the pen in its cradle. The integration with Microsoft Word, OneNote and Journal, Lotus Notes® and Microsoft® Outlook® lets you share your pages with anyone. It can be used with FranklinCovey's new digital planning pages and Post-it® Note reminders. It has a 2-year warranty and requires a Pentium II PC or higher with USB port running Windows® 98, Me, 2000, or XP with at least 128 MB of RAM, CD-ROM drive, and 300 MB of free disk space.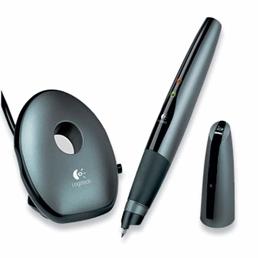 When you write on a Digital Memo Pad with the included digital ink pen, the note pad records each page as a digital image page. You can download your pages to your computer through the USB port to view, edit and organize your notes using the included DigiMemo Manager software. You can also copy or move your notes to another program such as Outlook or Word, or save the page file in e-book, JPG or GIF formats. The 1 ¼-pound 8" x 12" unit fits into briefcase, tote or backpack. Built-in 8MB memory stores up to 40 pages of completely full handwritten notes but can be expanded with an optional CompactFlash memory card. It includes replaceable 4AAA batteries and pen refills and requires a PC with Windows 2000/XP or higher. #8015, $129.99 at ComputerGear (http://www.computergear.com/digitalmemopad.html)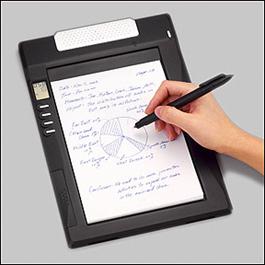 This USB drive pen is functional and includes a 256MB 1.1/2.0 USB flash drive that fits any laptop or computer running PC, Mac, or Linux to conveniently take your files with you. This blue marbled ballpoint pen with silvertone trim includes ball point pen refill, software, and USB cable extension and comes in a black leather-like box with white satin lining. #8300, $79.99 atwww.computergear.com.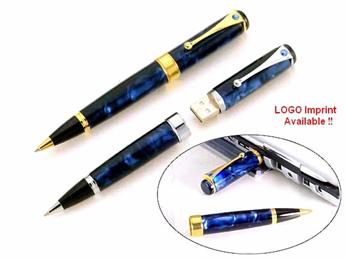 On Nov. 28, 2005, Nintendo will celebrate its 20th anniversary by launching a retro-styled Game Boy Micro resembling the original Nintendo Entertainment System. The new Game Boy micro base unit will be maroon with a gold NES-inspired faceplate, and have an MSRP of $99.99. It also will come packed with a $10 coupon that can be used toward the purchase of select Nintendo-published Game Boy Advance games. To learn more about Game Boy micro, visitwww.gameboy.com.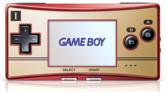 Laptops and CD Players
The GeoSafari LapTop interactive game is $47.95 atwww.discoverthis.com/geosafari-laptop-3.html. It comes with 63 two-sided cards and over 2,000 question in 126 lessons designed for ages 3-7, and includes 4 AA batteries.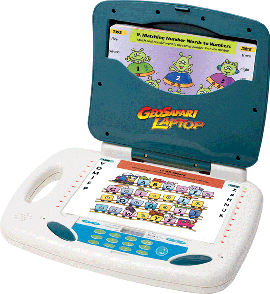 Oregon Scientific laptops are $59 fromwww.bestbuy.com.
The Barbie b-book (Model GC68) includes activities that cover essential 1st and 2nd grade skills in math, spelling, vocabulary, grammar, memory, logic, music and games, with 50 learning activities in English and 10 in Spanish. Requires 4 AA batteries, sold separately.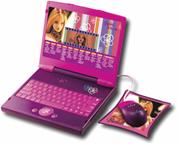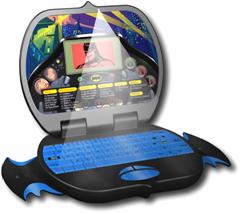 The Batman Laptop (Model BL31) features 26 activities in memory, music, math, logic and grammar. Requires 3 AA batteries, sold separately.
CD players in Batman, Disney, or Spongebob Squarepants designs are $29.99, and require 2 AA batteries, sold separately.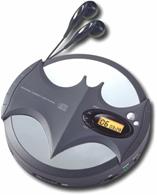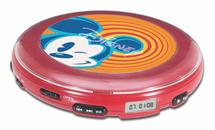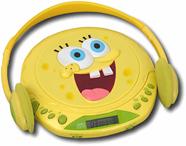 The VTech V.Smile TV Learning System (Model 80-61220) utilizes video games to teach children 3-7 years old important educational concepts. This system has voice prompts and easy-to-operate controls to present basic math skills, language development, phonics, problem solving, imagination, science, music, and spelling in exciting and enjoyable ways. Additional cartridges (known as Smartridges, $19.99 each) provide activities, challenges and diverse learning opportunities in a video game style.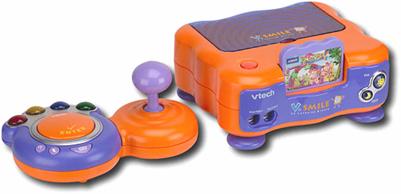 A Vtech Spanish / English bilingual laptop computer for ages 4 to 7 includes 38 activities to improve skills with letters, numbers and music through animations and sound effects. $49.99 atwww.spanishtoys.com/UDFisherPriceDetail.asp?Number=464.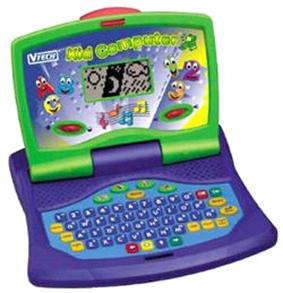 Robots
The Hasbro i-Dog (Model 75024) is $29.99 atwww.target.com.
Plug this i-Dog into any music device or place him near a speaker so he can "hear" the music through a built-in microphone, and he'll get busy with expressive dog-like movements and flashing lights. If you change the music, i-Dog changes moods and reacts differently. Made for ages 8 years and up, it requires 2 AA batteries, sold separately.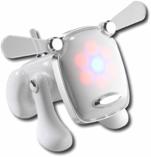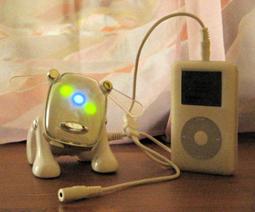 The first affordable humanoid robot, Wow Wee's Gold Robosapien (Model 8087) is $69.99 exclusively atwww.bestbuy.com. He moves fast, is full-function and comes to life at the touch of the remote controller. This 14" robot was designed by a NASA scientist and comes with more than 60 preprogrammed moves, including throwing, kicking, dancing, belching, rapping, kung-fu moves and multispeed fast walking, running and turning. Simple enough for kids and advanced enough for adults, this robot is like a video game character. Requires 3 AAA and 4 D batteries, sold separately.


iPod Accessories fromwww.geeks.cominclude the iPod Compatible FM Transmitter w/LCD Display Part # FM-12I-NH, $15.99; Portable Stereo Speaker for iPod Digital Player Part # IPOD-PS-M6, $16.00; and iRecorder Voice Recorder for iPod Part # IRECORDER, $14.95.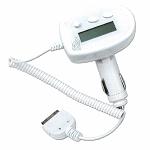 You can find the New York Times Crossword for $19.99 atwww.computergear.com. The unit has a touch screen, stylus, and 1,000 crossword puzzles that you can work without paper, pencils or erasers. Designed for ages 15 and up, it has a 90-day warranty and requires 2 AA batteries. (Model: 455-3, UPC: 7 55482 03455 4)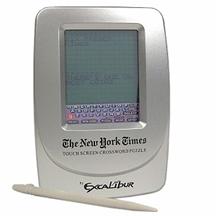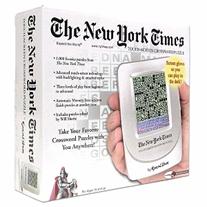 You can find a hand-held electronic touch chess game with 'touch pen' technology for $42.99 atwww.arsatoys.com/eid2990.html. The perfect chess partner and tutor for beginners and advanced players, it has 3 play modes: play against the machine or a partner, or watch the machine play itself (AutoPlay). It's for ages 8 and up, and Includes batteries and protective pouch. Made by Educational Insights.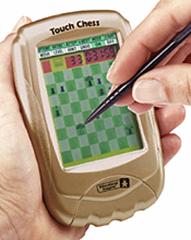 This MP3 USB watch was the winner of the Most Innovative Mobile MP3/ Data Storage Device Award at the 2005 Consumer Electronics Show. The ebony face of this stainless steel analog watch hides a high quality MP3 player and 1.1 USB memory drive with 256MB of storage, enough for 40+ songs (3 CDs) or files. Buttons around the dial let you play, fast-forward and review, playing continuously for up to 10 hours. Features include water resistant to 10 ATM, rechargeable battery from AC adapter or mini USB port, and retractable earbuds. To download files, just plug the enclosed USB cable into a laptop or computer and go! For PCs with Windows 98SE or higher, and Macs with OS 8.6 and above. Item # 8044 atwww.computergear.com, $299.99.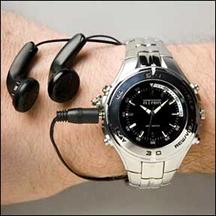 In the shape of a desktop computer, these alarm clocks have a digital read-out for time, date and temperature. Choose one in tangerine, grape, teal or smoke for $16.99, or buy a set of all 4 colors for $59.99 exclusively atwww.computergear.com. Requires AAA batteries, not included. (#9337, #9339)



Buttons on the back can be used to enter any text message up to 50 characters on this scrolling LED programmable badge. It has a slim 3 1/8" x 1 1/8" design and magnetic clasp, and includes an on/off switch, scroll speed control and replaceable 3V battery, included. (#9127for $29.99)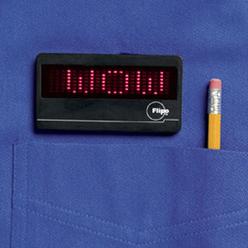 This handy desktop organizer is a fully functional computer keyboard. Stash pencils, CD's, batteries, rubber bands, paper clips, notepads and whatever else is cluttering your desk into its 14 interior compartments under the high quality standard QWERTY computer keyboard. It comes in black with a one-year warranty, and is also available in a wireless version. Requires PC with Windows 98 or higher. This is another CES 2005 Innovations Award winner, #8217for $29.99, also at ComputerGear.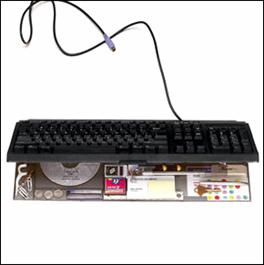 With this Ultimate Computer Notebook Travel Kit, everything you need for your laptop computer is conveniently packed and secured in a compact durable black zip pouch. The kit includes an Ethernet cable with adapters and coupler; USB extension cable with 4 adapters for printer and portable hard drive; USB light; 4-port USB hub; earbuds with built-in microphone; and retractable mini optical mouse. Zips to approximately 8 1/4" x 8" x 1 1/2". A ComputerGear exclusive, #9548 for $49.99.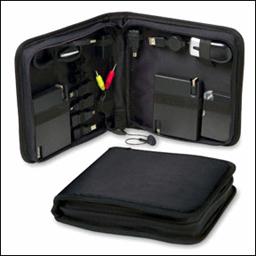 When your notebook is running at maximum performance it can produce a fair amount of heat, and this accessory will help cool it down. The PacificBreeze serves as both a notebook stand that elevates the rear of your notebook slightly to make typing more comfortable, and a notebook cooler that circulates cool air underneath your hot notebook. It utilizes a lightweight design consisting of two 70x70x25mm ball bearing DC fans with high density blue colored LED lights inside. Fan speed is adjustable and powered by the laptop's USB port through a cable that's included, eliminating the need for batteries or connection to a wall outlet. The Pacific Breeze also has a 2-port USB hub, rubber feet for stability, and 50 life hours. PacificBreeze Laptop cooler + 2USB port / Model#CF300-NEB™, $16.45 atwww.pctoys.com/840556058199.html.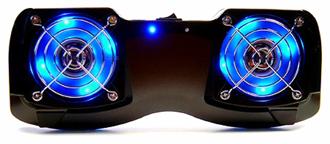 This Wi-Fi Digital Hotspotter from Canary Wireless has a 12-character LCD that provides information on signal availability and strength as well as essential network information, including SSID, security status and channel. When multiple networks are present the LCD will allow you to scroll through information for each network. Detects WEP and WPA encryption up to 200 feet and includes 2 AAA batteries for operation. However, Cisco 1200, Colubris 3200, D-Link DI-614+, Linksys BEFW11S4 and Zyxel B-4000 are not detected by this unit. It's available fromwww.thinkgeek.com/gadgets/electronic/7374/for $59.99.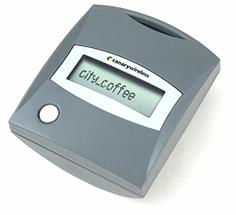 The $79.99 USB Microscope QX5 fromwww.thinkgeek.com/gadgets/electronic/77aa/has 3 magnification levels (10X, 60X and 200X) to take snapshots, video, and time-lapse movies at a resolution of 640 X 480. The software works with Windows 98, Me, 2000, XP.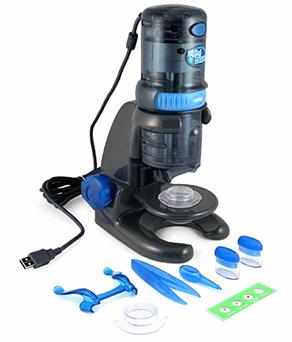 Making Music
The Piano Professor keyboard attaches to your computer and guides you through lessons, songs, and games to improve your piano skills. $38.99 atwww.compuvisor.com/pianoprofessor.html, featuring a 37-key USB keyboard, 10 interactive lessons and 60 play-along songs, no batteries required. Must have PC with Windows 98/ME/2000/XP and 16-bit Sound Blaster compatible sound card and speakers, CD-ROM drive, and USB port.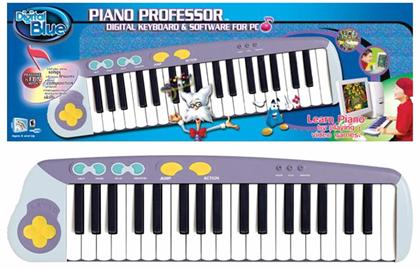 This flexible silicon rubber piano keyboard rolls up to fit into its own 7" travel bag, so you can Take your piano with you. The 4-octave 49-key keyboard features 100 musical tones, 20 rhythms and 10 built-in demo tunes, a built-in speaker, external speaker and headphone jacks. It runs on 4 AA batteries or AC adapter, both included, and weighs 1.75 pounds. The item is #8215, an exclusive atwww.computergear.comfor $99.99.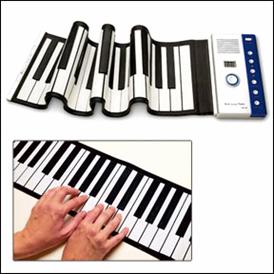 Let's see now, which of these will I give a closer look? It's going to be a tough choice!
Beverly Rosenbaum, a HAL-PC member, is a 1999 and 2000 Houston Press Club "Excellence in Journalism" award winner. Send her your comments about this column to webwindow@hal-pc.org.