XP SP2: Approach with Caution
Are you wondering if and when you should update your Windows XP to SP2? This is a major update that requires some advanced preparation to insure success.
First I recommend that you thoroughly read pre-installation recommendations, and you can start with Microsoft's own list at support.microsoft.com/default.aspx?scid=fh;EN-US;windowsxpsp2. Next, you should be prepared to use the Automatic Recovery feature or troubleshoot any potential problems. And finally, allow plenty of time to complete the task carefully (see "Installing Service Pack 2" at support.microsoft.com/default.aspx?scid=fh;[ln];xpsp2getinstall). The update process can take anywhere from 20 minutes to more than an hour. See "What to do after installing Service Pack 2" at support.microsoft.com/default.aspx?scid=fh;[ln];xpsp2installed.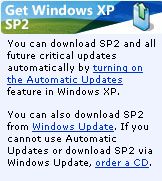 You can save time on future installations (or reinstallations) by integrating the SP2 files with the files from your original XP setup disk yourself, creating a pre-patched CD. [See Jeff Browning's article on how to merge a service pack with the contents of the Windows operating system CD to produce a new bootable Windows CD using Autostreamer, also in this issue.]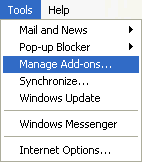 On their web site at www.us-cert.gov, the U.S. Computer Emergency Readiness Team (US-CERT ) recommends that all Windows XP users install the Service Pack 2 update. Positive features include new security improvements in Outlook Express, a Pop-up Blocker for Internet Explorer, a new Add-on Manager to control Internet Explorer add-ons, and an Internet Explorer Information Bar. But, while citing significant security improvements, the federally funded alert center also reiterated warnings from other analysts about possible "negative effects on some programs and Windows functionality."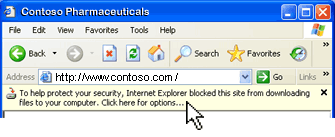 The improved security provided by SP2 means that the Windows Desktop Firewall (formerly called Internet Connection Firewall) will be turned on by default. This will block all but common Internet traffic to and from Windows XP machines. Information Week has posted "Everything You Need To Know About XP SP2" intheir new Tech Center on-line at informationweek.com/techcenters/windows/xpsp2/. Links to other good features include Fred Langa's "Experiences With XP SP2" and "XP SP2: Warnings Of Broken Apps And Download Mayhem." He's collected hundreds of e-mail messages from his readers about their SP2 experiences, and the majority of their reports were positive by a ratio of 2 to 1. However, even positive responses often pointed out small glitches, so the application of this update should be approached with caution.
According to a document released by AssetMetrix Research Labs (www.assetmetrix.com), an average of 10.3 % of all Windows XP systems will require a service event as a result of SP2 installation. They also reported that Microsoft has identified over 100 applications that have 'issues' with the controversial update. These programs fall into two groups: those products that require attention due to Microsoft Firewall settings, and the ones that lose functionality.
Firewall Issue: Microsoft Knowledge Base Article 842242 (support.microsoft.com/default.aspx?kbid=842242) lists the programs that don't seem to work because the Windows Firewall is enabled and blocks unsolicited connections to your computer. This article describes how to enable a program to run by adding it to the list of exceptions, a procedure that permits the program to work as it did before the service pack was installed. Examples of such programs might include FTP clients, multimedia streaming software, virus software automatic updates, or new mail notifications in some e-mail programs.
Loss of Functionality: Microsoft Knowledge Base Article 884130 contains the names of known programs that experience a loss of functionality when they run on a Windows XP Service Pack 2-based computer. PC Magazine Online called them "XP SP2's Not-So-Nifty Fifty." Check the document posted at support.microsoft.com/default.aspx?kbid=884130&product=windowsxpsp2 to review full details and /or additions to this list.
XPSP2 Blocker Available
In response to corporate complaints, Microsoft had originally posted a tool to block the SP2 distribution via Windows Update Services for 120 days (until December 16th, 2004). However, that date has now been extended to mid-April 2005. Businesses dependant on the affected software applications will have to deploy various remedies before that date, but at this writing only some of the affected software companies had posted updates or fixes for any conflicts with their programs. The link to download XPSP2BlockerTools.EXE, a 96K file containing the details, can be found at www.microsoft.com/downloads/details.aspx?FamilyId=8BCE6BBA-EA5D-4425-89C1-C1CB1CCD463C&displaylang=en. Or if you prefer, the direct link to install the blocker is go.microsoft.com/fwlink/?LinkId=33518 and the link to enable delivery is go.microsoft.com/fwlink/?LinkId=33519.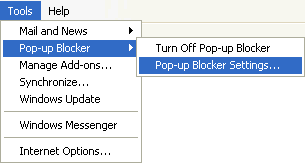 In an article posted at www.internetweek.com/story/showArticle.jhtml?articleID=38100003, Internet Week described the possibility for hackers to cause a display of false security information as reported by SP2's Windows Security Center monitors. While Microsoft minimized this vulnerability because it would require administrator rights, home users are vulnerable to this kind of exploit because most of them run Windows XP in administrator mode. The search for holes in XP SP2 began as soon as the software update was released, with security researchers predicting that hackers will discover ways to write new worms and viruses circumventing many of the XP SP2 features.
Pop-up Blocker interferes with Windows Update
Microsoft acknowledged on Aug. 31 that the browser's new pop-up blocker included with SP2 can cause the Windows Update site to halt with "HTTP error 500." This can be a problem with other pop-up blockers as well. The solution is to add the address of the Windows Update site (v5.windowsupdate.microsoft.com) to the browser's list of sites that are allowed to use pop-up windows. A detailed explanation is in the Knowledge Base article 883820 posted at support.microsoft.com/?scid=kb;en-us;883820.

So let's review my recommendations:
Be sure that you own a licensed copy of Windows XP and locate your installation CD.
Read all pertinent documentation thoroughly. Print any necessary instructions and troubleshooting or recovery steps.
Back up your important data. It's best to do a full backup before you even start this process. (If you have XP Professional there are instructions for using the Windows Backup Utility at www.microsoft.com/athome/security/update/backup.mspx or www.microsoft.com/windowsxp/using/security/learnmore/backup.mspx.)
Make sure that your computer starts up and shuts down without errors.
Check the web sites of your PC's manufacturer for specific information or alerts before installing SP2. (See list at www.microsoft.com/windowsxp/sp2/oemlinks.mspx.) Download and install their patches and updates.
Check for new drivers for your modem or other hardware and install them.
Scan and remove any viruses, spyware, or other unwanted or outdated programs. HALNet and other support personnel have already seen problems with systems where viruses and spyware were not removed first. Links to free spyware and virus removal programs can be found at www.hal-pc.org/support/safety.html.
Make sure all software programs and Windows patches are up to date. Review the list of affected applications and apply any available updates.
Update and turn off virus protection as well as any third party firewall software or Windows Internet Connection Firewall.
A clean reinstallation of Windows XP minimizes the possibility of problems.
Order a free CD to install SP2 by completing the form on-line at www.microsoft.com/windowsxp/downloads/updates/sp2/cdorder/en_us/default.mspx. If you have a show Internet connection, you won't be able to stay on-line long enough to use the Automatic Update option.
If you have any problems with your computer after installing Windows XP SP2, you can call (888) SP2HELP for assistance, or visit Microsoft's Setup and Deployment newsgroup at www.microsoft.com/windowsxp/expertzone/newsgroups/reader.mspx?dg=microsoft.public.windowsxp.setup_deployment.
Hopefully this collection of links detailing the changes and caveats will help you make an informed decision and minimize any problems. If you have any tips or concerns you'd like to share, send them to trumors@hal-pc.org and we'll print them in the next issue.
Beverly Rosenbaum, a HAL-PC member, is a 1999 and 2000 Houston Press Club "Excellence in Journalism" award winner. She can be reached at trumors@hal-pc.org.