There Is A New Vista Looking Through Your Windows
by Todd Rosen
Do I Or Don't I: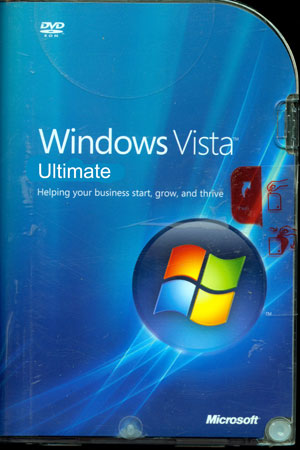 The answer is Yes, Vista is better than Windows XP. The next answer is No, you may not want to upgrade your current PC. The final answer is Yes, it is always a good time to buy a new PC with Vista pre-installed.
Vista requires newer and more powerful equipment than prior Windows versions. Specifics are available at http://support.microsoft.com/kb/919183. I would want a Vista PC to have at least one gig of RAM, separate video memory (not "shared" memory, a P4/Athlon or better processor and 10 gigs of free space on your hard drive.
Microsoft has a website that will check your PC to see if it is ready, called the Upgrade Advisor: http://www.microsoft.com/windows/products/windowsvista/buyorupgrade/upgradeadvisor.mspx . This program also comes on the Vista DVD. Once Vista is installed, it has a new feature "Windows Experience Index" that rates your PC and gives you suggestions on how to improve its performance. The ratings are between 1 and 5.9 and are based on your PC's lowest single rating.
Versions:
There are multiple versions of Windows Vista as there were with Windows XP. Which version you install really depends on what you need, are upgrading from or can afford. No matter which version of Windows Vista you get, all versions come on the same DVD. The installation code that you enter tells the DVD which version to install so please save the DVD even after installation. One of Vista's new features is on-line upgrading from a previous version of Vista (in the Control Panel). If you have Vista Business installed on your PC and want to upgrade to Vista Ultimate, you just use your "Windows Anytime Upgrade" icon and your DVD (and OF COURSE your charge card) to upgrade your version on-line through Microsoft at anytime. Vista comes in 32bit (standard) and 64bit versions. In my testing, the 64bit version is slower, so it will not be discussed in this article. As with XP, Home editions are not designed for Domain logon use.
Home Basic ($100-$200): similar to XP Home, this version will run on most PCs that run XP and include the basic new features like IE7, Windows new Defender, Firewall and other security.
Home Premium ($160-$240): similar to XP Media Center, this version is Home Basic with the new Aero and 3D interface, Media Center, Meeting Space and Tablet support.
Business ($200-$300): similar to XP Professional, this version is Home Premium without the Media Center but includes Domain support, Business Backup and Remote Desktop.
Vista Enterprise: Priced and developed for businesses using a Domain logons.
Ultimate ($260-$400): this version is all other versions rolled together with BitLocker Drive Encryption added in.
Once installed, there is an option in the "Control Panel" called "Problem Reports and Solutions" that can diagnose and help with any issues. Event logs are also still available. For more information; go to: http://www.microsoft.com/windows/products/windowsvista/editions/default.mspx.
Ultimate Version:
OK, for the rest of this article, I will be referring to Windows Vista Ultimate. "Why?" you ask, because it is Ultimate of course! And wouldn't you rather tell your friends that you have something that is "Ultimate" and not just for the "Home".
Purpose Of Vista:
I know that you are thinking "So Bill can make more money". Forget the money for a minute. Yes, it is more secure, better looking and easy to use, however, what is not being said is; that Microsoft wants you to start browsing your PC like you browse the Internet. Currently we open what we want to see and then close it so we can open a new window.
With Vista, most windows give you a feel of an Internet browser. You can go back and forth and pretty much go anywhere from the windows that you have opened. Yes, you will be "surfing" Vista, just like the Internet in a matter of minutes.
Searching your system has also been greatly improved in Vista. It's now highly integrated into the operating system (a search field is available in almost every window) - not just on the PC but also on networked PCs.
Appearance:
Vista is not a minor upgrade. It is a new operating system that will require time to learn. The "Welcome Screen" will start at boot-up to help with this learning process. PLEASE take time to review each of the items in the "Welcome Center", not just the training.
Perhaps the most talked-about aspect of Windows Vista is its revamped user interface, dubbed "Aero". Aero's features – depending on your graphics hardware - include a host of attractive visual effects such as windows with translucent menu bars.
Vista has a new "Sidebar" that can display an array of "Gadgets". There are 100's of "Gadgets" that can be used or downloaded for the "Sidebar". The temperature, clock, headline news and Sudoku are really cool! The Sidebar is shown on the right side of the Desktop.
When holding the cursor over an item on the "Start Bar", a live picture pops up showing the Document/Window. To switch between windows, there is now a Flip 3D display by holding the Windows Key and Tab at the same time instead of using the Alt and Tab key. Also, new Windows have translucent borders that are more visually appealing.
The old menu system is gone from each of the Windows. The "Start Menu", which no longer displays the green start button, now opens on top of itself instead of filling up the Desktop as it expand out. Microsoft has however included the ability to make the menus have the old appearance. There of course is also new Wallpaper and themes that come with Vista or can be downloaded.
Security:
With new features like built in Phishing, Pop-up and Spyware filters, an improved Firewall that now protects you against inbound and outbound events, Account Control (UAC) features that prompts you before carrying out a possible intrusion, Windows Vista can be considered much more secure than any other previous operating system. With this kind of security, you can set up individual users so that they cannot reach an appropriate websites through the "Content Advisor".
Windows Security Center also reminds you of needed security updates. BitLocker Drive Encryption is also a super utility to help insure that you data is not stolen even if your computer is.
Graphics:
Media Center has been included in Media Center XP but is now part of multiple versions of Vista. Media Center has great graphic tools for editing and creating pictures and movies. The new Movie Maker is improved. The new DVD maker is also easy to use. Vista's Photo Gallery is great for organizing graphics. If you have the right hardware, you can even use your computer to record TV or extend your XBOX 360. If you do not already use multiple programs that you purchased, the free graphic applications in Vista are great.
Final Comment:
This is just an overview of Vista - it would take a book to review all of the features. Vista is a worthy upgrade and a great new operating system. It is more secure and has some great new features. Its improved wireless and LAN features are a notable improvement. Also "Ready Boost" that allows you to use an external flash drive to speed up the computer is new.
As soon as you get Vista, please review the "Welcome Center" and "Control Panel" for some dramatic changes. There is no more "C:\Document And Settings" but instead is now "C:\Users". There is no more "My". It is now just "Documents", "Music" or "Computer".
Vista does require powerful hardware. As far as your current PCs with Windows XP, "if it ain't broke, don't fix it". And when within a Vista windows, click on the "Alt" key and…….well, I guess that you are just going to half to click on the "Alt" key to see what happens! Hasta la Vista, baby!
Todd Rosen is a HAL-PC member and its Windows and Internet classes Instructor. He is the AT&T
Mobile PC Support Management SSM who can be contacted at utmr@hal-pc.org.
Editor's note: You may wish to remove IE7 and replace it with IE6. There are issues with IE7 - see home page on HALNet.