The Wireless Technology with the Funny Name
After years of promotion, will Bluetooth-enabled devices begin to make a splash in the marketplace?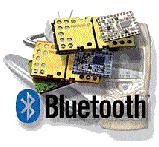 IT industry analysts predict that 2003 will finally be the year that Bluetooth goes mainstream.
Bluetooth is a radio frequency-based cable replacement technology designed to be an inexpensive wireless personal networking system for all classes of portable devices such as laptops, PDAs (Personal digital assistants), mobile phones and headsets. Bluetooth can also replace cabling in a static environment between desktop computers and printers.
In 1994, Ericsson Mobile Communications, the global telecommunications company based in Sweden, initiated a study to investigate the feasibility of a low-power, low-cost radio interface to eliminate cables between mobile phones and their accessories. As the project progressed, it became clear that applications for this kind of short-range radio link were virtually unlimited.
The engineers at Ericsson code-named their new wireless technology "Bluetooth" to honor King Harald Blåtand (Blåtand is Swedish for Bluetooth), who ruled Denmark in the 10th century. He helped unite his part of the world, as the developers and promoters of Bluetooth hope their technology will unite the mobile world. Bluetooth applications will bear the figure mark "HB."
Ericsson's work in this area caught the attention of IBM, Intel, Nokia, and Toshiba, and together they formed the Bluetooth Special Interest Group (SIG) in May 1998 (www.bluetooth.com). By December 1999, they were joined by 3Com, Lucent Technologies, Microsoft and Motorola. These nine companies jointly developed the Bluetooth 1.0 specification, released in July 1999. By December 1999, the SIG already had 1,200 companies on board, and in 2000 the first consumer products were launched.
The Bluetooth SIG charges no royalty for licensing the technology; it will remain an open standard, and the role of the Bluetooth SIG is restricted to the definition and promotion of the specification. Companies signing the Bluetooth Adopter Agreement are given access to the Bluetooth specification, updated on the latest developments in the technology, and granted permission to build Bluetooth-enabled products. The SIG optimistically estimates that by 2005 almost 670 million products will be Bluetooth-enabled.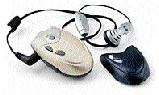 Bluetooth wireless technology is implemented in tiny, inexpensive, short-range transceivers in mobile devices, either embedded directly into existing component boards or added into an adaptor device such as a PC card. A Bluetooth-equipped device establishes instant connectivity with one or more other devices as soon as they come into range. Each device has a unique 48-bit MAC address.
Bluetooth enables almost any kind of device to go wireless and still communicate successfully with other devices. In addition to mobile phones and PDAs, Bluetooth is also turning up in keyboards, mice, trackballs, projectors, printers, scanners, notebook computers and digital cameras. The most widespread Bluetooth products so far are headsets for cell phones. Although Bluetooth's 10-meter range is smaller and its 1Mbps (megabits per second) transfer speeds are slower than other wireless technologies, its battery-friendly design makes it easier to implement in small devices.
When Bluetooth devices come within range of each other, one device initiates contact with the other through software embedded in the transceiver chip. These devices can communicate with each other within a 30-foot range. Unlike an infrared signal, it does not require a line of vision. This is an advantage over infrared wireless devices, which require an unobstructed path between the infrared emitter and receiver in order for the connection to be established and retained.
The Bluetooth radio transceivers operate in the unlicensed ISM radio band of GHz. The ISM (industrial, scientific, and medical) bands include the frequency ranges at 902 MHz to 928 MHz and 2.4 GHz to 2.484 GHz, which do not require an operator's license from any regulatory agency. This is a globally available frequency band, ensuring worldwide compatibility. The transmission will travel at speeds that are roughly equivalent to 20 times the speed of a 56 K modem. While that's slower than infrared, it's about the same speed as a home broadband connection.
To clearly explain the difference between Bluetooth and WiFi technologies, a good analogy would be that Bluetooth would be the wireless equivalent to USB, and while WiFi would be used for the connectivity equivalent of Ethernet. Bluetooth and WiFi can both be used on the same computer to perform different tasks, and these technologies are not mutually exclusive.
Bluetooth Applications
Bluetooth is receiving industry support in both the computer and consumer electronics industry. HP has introduced the DeskJet 995C color inkjet printer with Bluetooth already built in and plans to release the DeskJet 450 soon, while 3Com has produced a wireless printer adapter and Motorola added Bluetooth to their newest phone models. Eventually, Bluetooth may justify all the hype surrounding it, but so far it hasn't made it to the mainstream at the pace predicted. Bluetooth applications are finally starting to appear, often in odd places like restaurants, hospitals, zoos and even cruise ships.
One of the companies on the leading edge of Bluetooth implementation is FedEx Corp., the package delivery company that plans to put Bluetooth into the hands of every one of its couriers later this year. FedEx is testing a new PDA-like device with Bluetooth connectivity called a PowerPad, built to FedEx's specifications and tested in tandem with Bluetooth-capable phones.
FedEx, already known for its ability to track packages, will use Bluetooth to refine that capability even more. In the past, couriers scanned pickup and delivery information into a tablet device called a SuperTracker. That information was sent wirelessly back to FedEx's computer center when the courier returned to the truck. Using the new Bluetooth system, the FedEx courier can transmit information as soon as the package exchange is made, without having to return to the vehicle. Customers also will be able to more precisely locate a package in transit. With 5 million wireless transactions every day, this additional timesaving will add up quickly.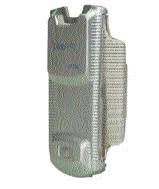 German carmaker Audi says that it will also adopt Bluetooth in some of its models rolling out in Europe and Asia by the end of this year. Inside the car will be an Audi-made Bluetooth-ready Telematics Control Unit, or TCU, that combines an embedded module for a wireless phone. The system will also have a phone handset and a hands-free system. PDAs and laptops will be able to pair with the TCU, and use the mobile phone as a modem, allowing users to check e-mail from the car. Daimler Chrysler is expected to announce similar plans for its new models.
United Parcel Service will outfit its package handlers with 55,000 Bluetooth scanner rings and Wi-Fi terminals around the world later this year. The scanner rings, made for UPS by Symbol Technologies, are worn on the finger and send data to Wi-Fi terminals on the waist. The tracking data taken from the packages is sent into the UPS computer network. Testing was done in four beta sites, and rollout will begin in June with completion by 2004. UPS already uses Wi-Fi devices and scanner rings, but the two are connected by a cable, which the company considers the weakest link in the chain. Replacing it with Bluetooth will mean a 30 percent reduction in annual repair costs for the scanning system.
One of the more unusual early Bluetooth uses has been on a Norwegian luxury cruise ship called The World of ResidenSea, which took its maiden voyage in May 2002 out of Cannes, France. The ship offers the world's largest single-site public wireless network. While on the ship, passengers and crew can use Bluetooth in laptops, PDAs and even digital cameras to access the Internet. The unique ship has 110 privately owned cabins, as well as 88 guest suites.
Bluetooth devices also are being used at the Denver Zoo, where visitors can get information automatically on a PDA when they walk by an animal area; and at several hospitals, where doctors and nurses use the devices to input billing information.
Another innovative use of Bluetooth involves a chain of restaurants called La Pesquera in the Spanish resort city of Marbella. Imagine the diner's surprise to see the waiter pull out an iPAQ PDA with an SD (Secure Digital) card sticking out to take the order, which was sent automatically via Bluetooth to the kitchen.
Apple recently unveiled a new PowerBook G4 with both AirPort Extreme and Bluetooth wireless networking built in. Bluetooth-enabled products are also available from IBM (ThinkPad X30 laptop) and Sony (camcorder and Vaio laptop).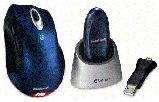 Microsoft offers a Wireless Optical Desktop For Bluetooth keyboard and mouse combo ($159.95), or a separate Wireless IntelliMouse Explorer For Bluetooth ($84.95). Logitech's Cordless Presenter ($199.95) is a Bluetooth-enabled remote control for presentations. With a range of 30 feet, it also serves as an optical mouse and has a built-in laser pointer.
Last month Nokia announced a handheld game player/cell phone called N-Gage (no relation to model railroading). It has a 4,096-color active-matrix display and built-in camera for video and still images. It offers Short Message Service text messaging and Internet access, and has built-in Bluetooth technology for short-range wireless connectivity. It also has a built-in FM radio and MP3 player.
Other Bluetooth devices on the horizon include the new Palm Tungsten handheld; Toshiba HOPBIT 5-GB Pocket Server external hard drive (a wireless / USB module with an integrated battery) that weighs 180 grams; and the TDK BluPaq, an accessory for iPaq that enables wireless communication to other Bluetooth-enabled devices like mobile phones, PC Cards and USB adaptors. These announced offerings are only the beginning for Bluetooth, as many more products are in the development stage.