Window to the Web
Beverly Rosenbaum
Holiday Gift Ideas
Traditionally new electronic products are released at this time of year, so there are many choices to treat those special people on your list.
The biggest news this holiday season is the arrival in November of the Intel quad-core processor. This announcement quickly followed their July release of second generation Core 2 Duo processors. To be technically accurate, the Core 2 Extreme Q6700 "quad" is actually a pair of Core 2 Duo CPUs in a single package, and the word "Pentium" is gone from Intel's future lineup. This unified core architecture is offered for desktops, laptops, and servers; all three are 64-bit-capable processors with shared enhancements, challenging the recent domination of the gaming market by AMD. The newest chips from both companies provide more computing power and use less energy, which helps extend battery life in laptops. Since lower energy also means less heat, desktops can be thinner with fewer fans taking up case space, and the fans run more slowly and quietly. But the best news is that the current Core 2 Duo is engineered to drop right into some current Pentium motherboards, making upgraders happy with a gift certificate for computer parts.
Even though dual-core CPUs are readily available, support for threaded applications is emerging more slowly. The most impressive gains have been in PC gaming. Since all of the next generation game consoles are multicore systems, game developers are leading the way in programming for multicore CPUs. At the Fall 2006 Intel Developer Forum, Intel showed off Remedy's Alan Wake, which will support multiple execution threads.
Other upcoming game titles that will support quad-core (or better) include Supreme Commander (by Gas Powered Games / THQ), Epic's Unreal Tournament 2007 and all Unreal Engine 3 titles, Valve's Half-Life 2: Episode 2, and Ubisoft's Splinter Cell: Double Agent.
A few high-end content creation applications used for 3D graphics or animation are already threaded, including Autodesk 3ds Max, Adobe Photoshop CS2 and NewTek Lightwave 3D version 9. These releases are taking advantage of the new processors in improved 3-D rendering, performance and gaming.
USB-Powered Ideas
For some USB devices, you can find the Pig Radio, $7.99, and iSharpener pencil sharpener, $10.99, at www.geeks.com, or a beverage cooler for $40 at www.redenvelope.com.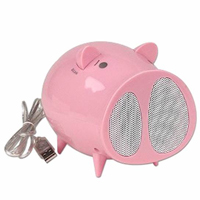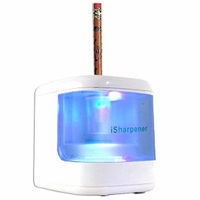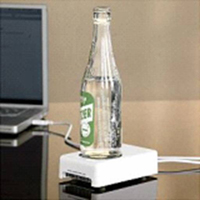 USB flash drives are dropping in price very rapidly. While there are sizes up to 8 GB, the best value seems to be the 2GB models for under $50 from many manufacturers. Among them are Kingston, PNY, and Corsair.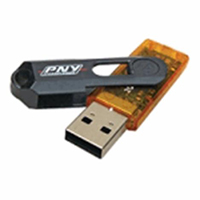 A few more practical items at www.cybercal.com include a holder for 12 CD's in clear viewable pockets with a circuit board cover, metal hinge, and poly back. (It's item Number CYB-CDHOLDER, for $14.95)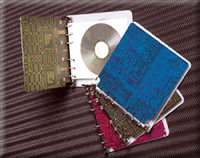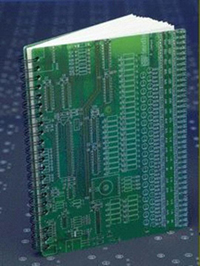 Or choose a Spiral Bound Journal, 6" x 7 3/4" with Circuit Board Cover and Blank 100% Rag Cotton Pages (Order No. CYB2510 for $14.95 each or a set of 6 for $11.95 each.)
Here's something unique for the fisherman in the family: an optical computer mouse with scroll wheel in the shape of a firetiger fishing lure. It's about 5 inches long, complete with USB and PS/2 connectors. It's #6524 for $24.99 at ComputerGear (www.computergear.com).
There are always some novelty computer keys available to stick to your computer or anywhere else you need a byte of humor! Each has a double-sided tape base to stick to any surface. Sold as a set of 8 for $19.99, there's one of each: Panic, Any Key, Beer, duh!, $, Oops!, Eject, and a smiley face. (#9441, also at ComputerGear.)
This PC and Mac compatible hard drive enclosure for $89.99 (from www.thinkgeek.com) is a practical choice. It has space for a 3.5" IDE hard drive, a 5.25" optical drive, a 6-in-one memory card reader, and a spare USB slot in the case at the same time, all accessible via USB. A cooling fan and aluminum heat sink are included for maximum heat dissipation.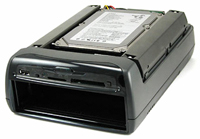 Lots of iPod Products
There are quite a few iPod accessories available. ThinkGeek (www.thinkgeek.com) has a $19.99 Firepod that provides the convenience of powering an iPod in the car, as well as the ability to use a single charger for many other FireWire- or USB-powered devices. It can also charge cell phones, PDAs, other USB MP3 players and fits into any 12V automotive DC power source.
The Griffin Technology TuneJuice ($18.99) is powered by a standard 9-volt battery to provide up to 8 hours of additional play time. It's compatible with every iPod model that has a dock connector (that includes the Nano and the iPod Video, but not the iPod Shuffle).

The $29.99 bendable, posable iGuy from SpeckProducts offers rubberized protection, docking capability, and screen protection for an iPod or iPod Photo. There's also a hard plastic removable screen cover that provides extra protection. The iGuy fits all 4th generation and Photo iPods (20, 30, 40 and 60 GB), as well as mini iPods.
New fifth generation iPods are available from many vendors just in time for holiday gift-giving. These include an 80 GB black model, a tiny new Shuffle, and new generation of Nanos with thinner aluminum cases -- 2GB silver, 4GB Nanos in color, or 8GB in black, with a 1.5-inch screen. Just to give you an idea of the storage capacity, a 4 GB Nano provides up to 24 hours of play time on a fully charged battery and stores about 1,000 songs. The latest video iPods have 60% brighter
screens and a new
search feature, and Apple will be shipping games for the new low-priced 30 GB ($249) and 80 GB ($349) models.
Ritz Camera (www.ritzcamera.com) has an assortment of Nano cases for $17.05, including Bart Simpson, ScoobyDoo, Batman, and more.
The new iTune-compatible Shuffle MP3 Flash Player was released November 4, with 1GB of digital audio capacity (about 250 songs) and up to 12-hour battery life. About half the size of the original Shuffle, this device sells for $79 at www.target.com, and users can flip a switch to determine whether to listen to music in an order preset from their computer, or at random.
Several iPod stereo clock radio models are available, ranging in price from $99.95 for the Fisher Standard model at the Sharper Image (www.sharperimage.com)
to the $249.99 JBL Time Machine in black or white at www.circuitcity.com.
A new wireless iPod dock, the Silex wiDock, should be out any day now, but no price has been announced. It's able to charge an iPod, control the unit with the Apple remote, and pipe video and audio from a computer through the dock to a home entertainment system, all without a wired connection.
If there's a new baby in the family, you should check out the award-winning Muchkin iCrib Sound System. This device hangs on the crib and includes a nightlight with an iPod mount so you can provide music of your choice to sooth the baby to sleep. It's $34.95 at www.babywise.com, iPod is not included. You can play an interactive product demo or download Mozart music on the manufacturer's web site at www.munchkin.com/products/detail.html?pID=878&section=&ID=&li=2.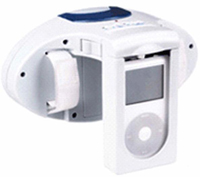 Gamers' Gifts
For the gamer on your list, you can find everything from computer case mods and accessories to illuminated keyboards, gaming mouse pads and even an optical fan mouse ($14.99) at www.xoxide.com/. This Logisys model has a blue LED fan that can be switched off or on to cool down sweaty palms.


Here's a quality gaming mouse pad with a highly accurate mousing surface and soothing blue LEDs. It also has high-speed USB ports across the back, perfect for plugging in a digital camera, MP3 player, or even a mouse. The 4-Port USB Hub Illuminated Mousepad is $26.99 at www.thinkgeek.com.

These unusual Tyvek wallets from www.dynomighty.com come in patterns like dot matrix, dinero, par avion, and faux wood bifolds for $20.00, or a trifold news model for $25.00.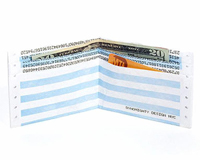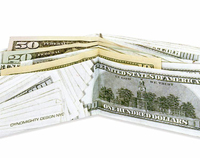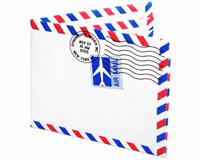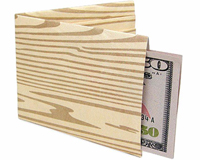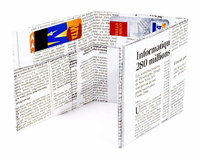 All done shopping? Now you'll need some wrapping paper with patterns like equations or a terminal green binary font from ThinkGeek, 4 large 20" X 30" sheets per pack for $5.99. One customer even suggested tying up the package with Ethernet cable. Nice touch.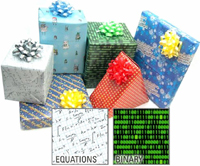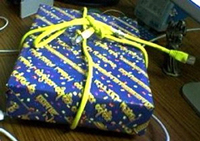 Let's see now, which of these will I give a closer look? It's going to be a tough choice!
Beverly Rosenbaum, a HAL-PC member, is a 1999 and 2000 Houston Press Club "Excellence in Journalism" award winner. Send her your comments about this column to webwindow@hal-pc.org.