Distance Learning Programs Come of Age, by Beverly Rosenbaum
According to the National Center for Education Statistics, we are seeing phenomenal growth in distance education offerings and enrollments.
Distance learning is used in all areas of education including Pre-K through grade 12, higher education, home school education, continuing education, corporate training, military and government training, and telemedicine. The United States Distance Learning Association (www.usdla.org) provides links to courses in all of these areas, and plans a fall conference to address a number of different approaches to providing learning materials. The methods encompass "blended" learning (improving effectiveness with a mix of classroom and online training), "active" learning (using games to improve attention and retention), and "partnership" learning (improving any program by partnering with a higher education institution).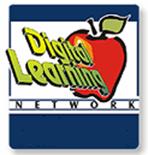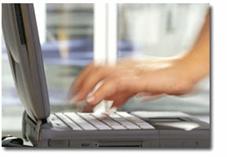 There are a number of other sites that also provide resource links, among them the Southern Regional Education Board's Electronic Campus atwww.electroniccampus.org, which assists potential students of any age to find e-learning courses and college programs. Another site atwww.newsweekdistancelearning.comis designed to match potential students with programs of their choosing from reputable schools. An example of the quality material benefiting students from pre-K through Grade 12 is provided by the National Aviary site atwww.aviary.org, where the various pages include links to teachers' guides and classroom tips.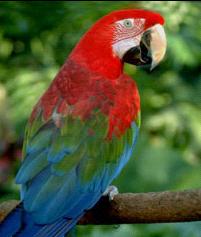 Part of the curriculum offered by the University of Texas at Austin Distance Education Center (www.utexas.edu/cee/dec/) are ASKME courses (Acquiring and Self-regulating Knowledge in a Multimedia Environment), designed to help students prepare for the Texas Assessment of Knowledge and Skills (TAKS) test "in a flexible, motivating and engaging learning environment." There is also the UT High School Diploma Program (www.utexas.edu/cee/dec/uths/diploma.shtml) -- a state-approved educational alternative to students who want to earn a high school diploma and need (or prefer) the flexibility of distance education to complete their course work. The program was authorized by the Texas State Board of Education in 1998 and is fully accredited by the Texas Education Agency (TEA) to provide a high school curriculum and award diplomas. More than 48 courses are offered, including English, social studies, mathematics, science, foreign languages, health, computer applications, physical education, economics, and marketing.
First DL Veterinary Graduates
Last month, the first two students received degrees from Purdue University's Veterinary Technology Distance Learning Program. Their curriculum was delivered completely by distance learning for an associate of science degree program for veterinary technicians, accredited by both the Indiana Commission for Higher Education and American Veterinary Medicine Association (since 2002). Neither student lived in Indiana; one is from Virginia and the other from Texas. In fact, of the 95 students enrolled in this program, only 42 live in Indiana and the rest are from out of state. The Texas student is employed in a small-animal veterinary hospital, and is eligible to become a registered veterinary technician after completing her degree and passing the Veterinary Technician National Examination and Texas State Examination. She had earned a traditional bachelor's degree in animal science from Purdue in 1988 by attending class on campus.
Most distance programs come from a specific university, just as a campus-based program comes from a specific university, and students get information on those programs directly from the university's web site. Students taking credit-bearing distance-education classes at a regionally accredited higher education institution are earning the same credit as the on-campus students. Degrees offered online are, for the most part, traditional on-campus programs that have been converted to the online format. So the course content and program requirements are the same and the online graduate's degree will be exactly the same as every other graduate. Students and instructors communicate using chat rooms, electronic conferencing, e-mail, online assignment submission, postal, threaded discussion boards, voice, video, or online journals. Exams are held at accredited testing sites.
Research studies have consistently found that distance learning classrooms report similar effectiveness results as those reported under traditional instruction methods. The same research studies also point out that student attitudes about distance learning are generally positive. Providing courses and electronic field trips are among the principal applications for distance learning in Pre-K through grade 12 education. Distance learning is also used to support rural and inner city classes with student enrichment, student courses, staff development and in-service training for teachers and administrators.
In higher education, distance learning provides undergraduate and advanced degrees to students in offices, at community colleges and at various receive sites. Students are earning degrees by satellite, audio, and over the Internet. Many corporations use distance learning, both internally and externally, for all aspects of training. Educational materials are delivered primarily through live and interactive classes.
Distance learning is not easier and does not require less homework and concentration than taking the traditional classes. In fact, each hour of course credit requires about 3 hours of effort per week. Basically, students must still read the textbook and lectures, take the exams, turn in homework assignments on time and, in many classes, research and write a good term paper. In addition to all of those items, students are required to participate in online class discussions, either through online threaded discussion forums that are not time-constrained or through live chat or teleconferencing at specific times.



The TexasMentor site (www.texasmentor.org) helps potential students find and apply to any private school in Texas, offering links to take a virtual tour or explore campuses of 40 Texas private schools. The site also includes planning tools for the necessary high school course work and information about financial aid. The Instructional Technology Council site atwww.itcnetwork.org/resources.htmlists Distance Education Associations, National Accreditation Agencies, and Statewide Virtual Networks. Links for 246 College and University Distance Learning Programs are even listed on Yahoo at dir.yahoo.com/Education/Distance_Learning/Colleges_and_Universities/.
According to the Sloan Consortium, 49% of public colleges and universities and 34% of all higher education institutions offer complete online degree programs. Anyone who has access to a computer and the Internet can take advantage of distance learning at any level. The information and educational resources are available for Pre-K through grade 12 students, adults, senior citizens, local governments, organizations and businesses.
Beverly Rosenbaum, a HAL-PC member, is a 1999 and 2000 Houston Press Club "Excellence in Journalism" award winner. Send her your comments about this column to webwindow@hal-pc.org.