The Latest Trumors, Beverly Rosenbaum
Procrastination Has Rewards
I had put off giving away that old Hewlett Packard Scanjet 4C scanner for years.
After all, it was a very good model and still in working order. Except for the fact that I was never able to use it on any operating system after Windows 95, and now it's 10 years old. For those of you who don't remember it, the 4C was a flatbed model that scanned pages up to legal size, weighed at least 20 pounds, and took up a very large amount of desk space. I kept checking the HP support web site periodically (in vain) to see if I might find any information or new drivers. Years went by, and nothing ever turned up.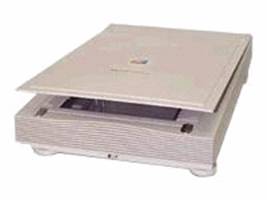 Software for that scanner hasn't been updated since 11-02-1999, when Deskscan 2.9 and a Copy Utility were posted on HP's web site. The original Symbios Logic SCSI PC-ISA interface card (53C400) wasn't a plug and play card, and therefore was unsupported in newer versions of the Windows operating system. I also learned that the scanner itself did not support parity, so settings on a different SCSI card would have to be able to be modified.
Then I began searching the on-line forums, where I was surprised to find scads of postings from other people just like me. No one ever found an answer to this problem. Finally a response to a "SCSI Conundrum" posting in October 2003 at www.pcanswers.co.uk/tips offered a potential work-around. They suggested replacing the SCSI card with a model supported by Windows XP, such as the Adaptec 2904.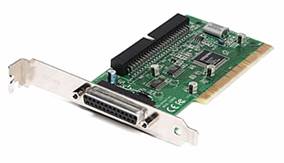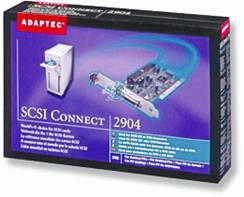 Then I found two other postings confirming that suggestion, that an alternate method of connecting the scanner could really work. The theory was that almost all SCSI peripherals would connect via any SCSI card, using the standard "TWAIN" interface and SCSI protocols (software to provide the so-called ASPI layer, which stands for Advanced SCSI Programming Interface). In other words, the original SCSI card could be discarded and the third-party SCSI card could be used instead.
Another discussion at www.abxzone.com/forums detailed exactly the same dilemma, with similar suggestions. So I gave it a try. I installed the Adaptec SCSI adapter and powered on the PC, letting Windows XP "discover" the card. Then I installed the old Deskscan 2.9 driver from HP, and chose "other" instead of the Symbios Logic card when prompted. Instantly the scanner was recognized and worked again!
Was it worth it? Sure, it was – both for the satisfaction of finally finding a solution and being able to put a good scanner back into service. But I never knew until now that I had that much patience.
Beverly Rosenbaum, a HAL-PC member, is a 1999 and 2000 Houston Press Club "Excellence in Journalism" award winner. She can be reached at trumors@hal-pc.org.